Business Cards
Even though technology has changed how things are done in the business world, business cards are still important to give out to clients. Having quality printed business cards and a professional business like design is vital.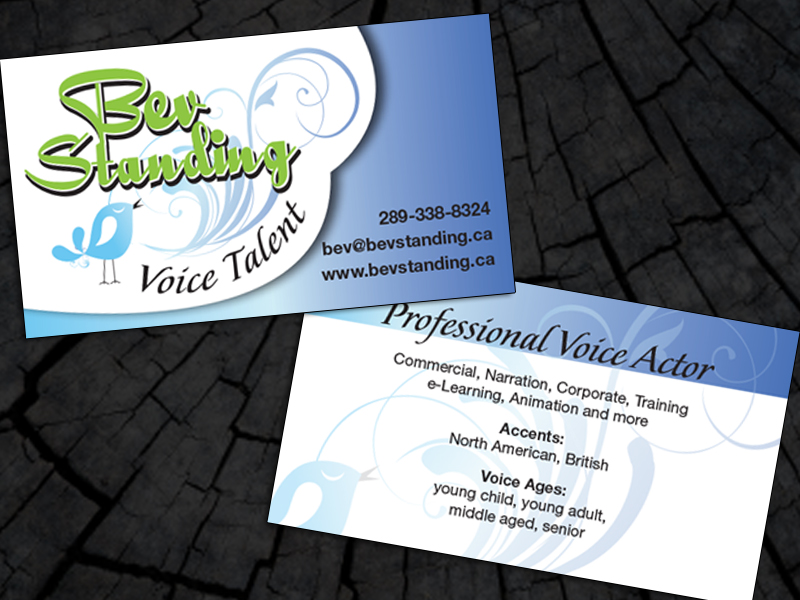 Bev Standing - Business Card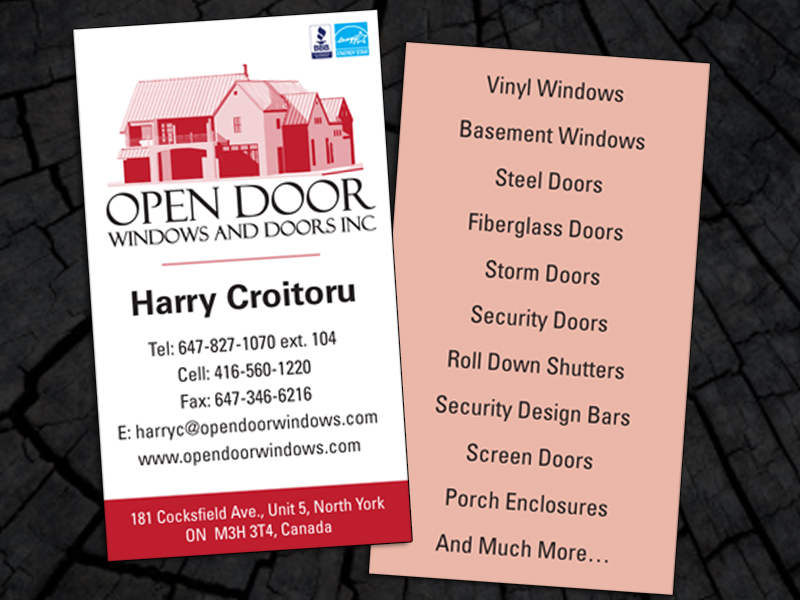 Open Door Windows & Doors Inc - Business Card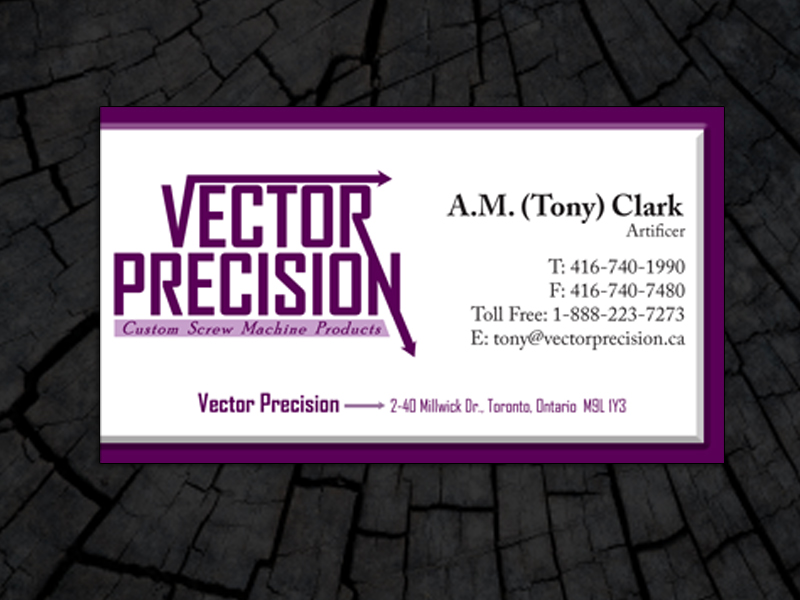 Vector Precision - Business Card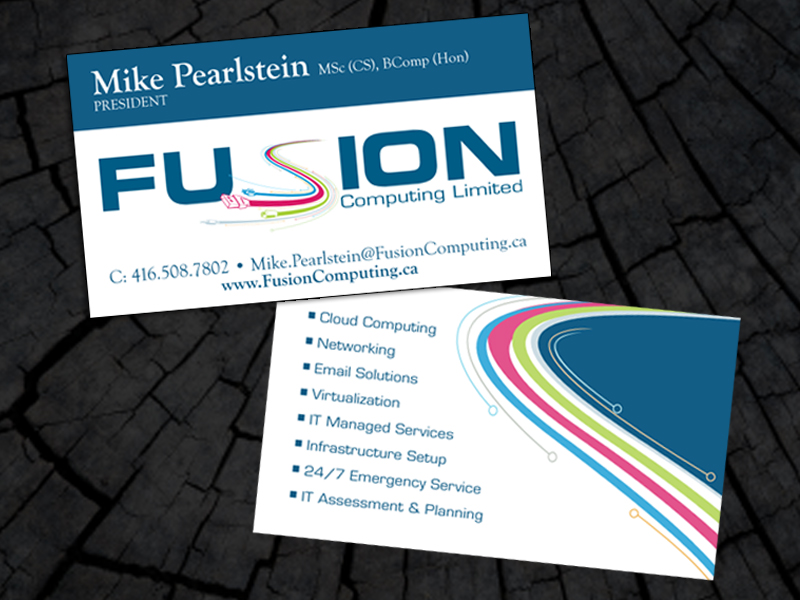 Fusion Computing - Business Card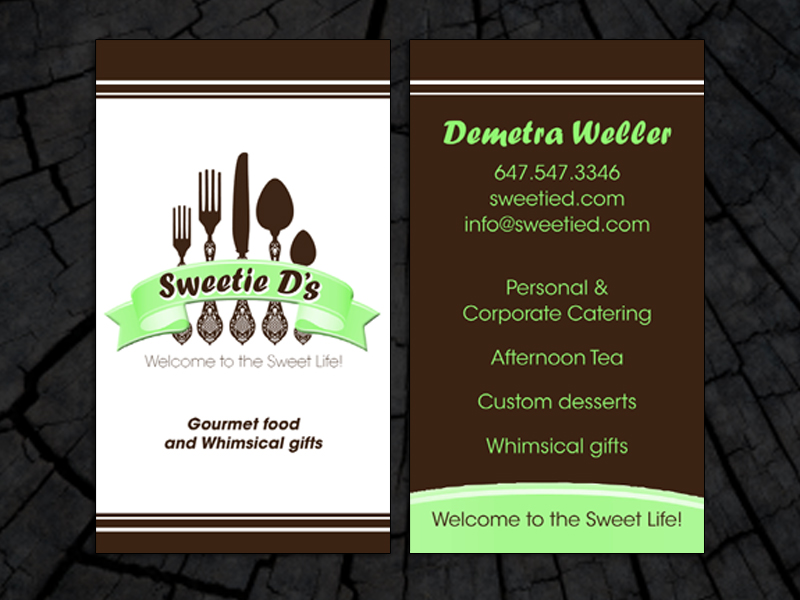 Sweetie D's - Business Card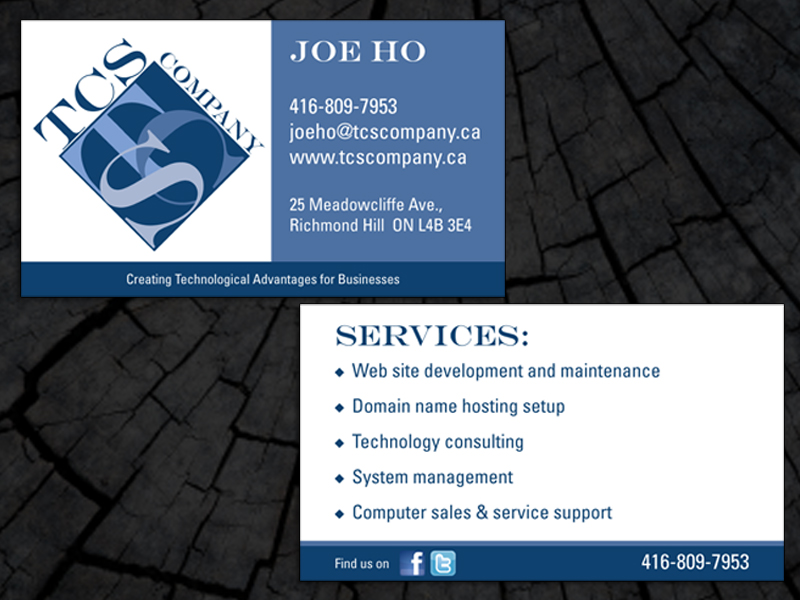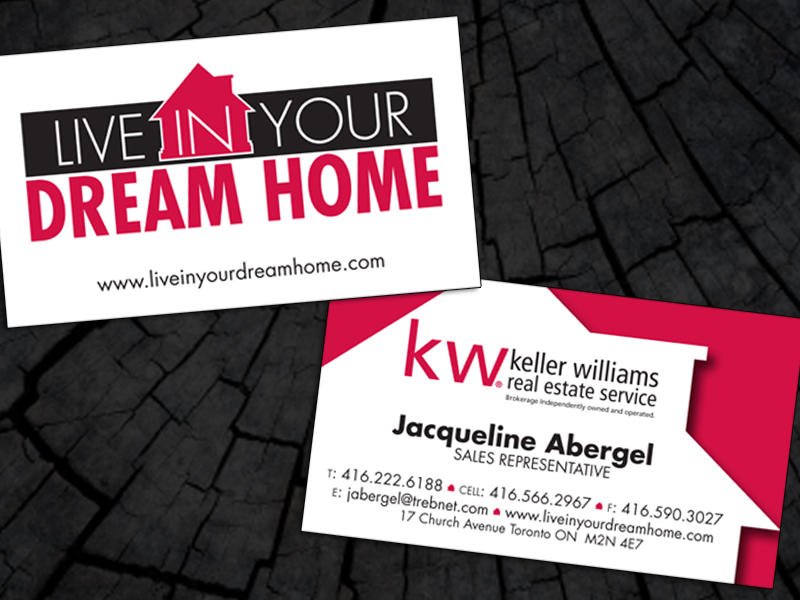 Live In Your Dream Home - Business Card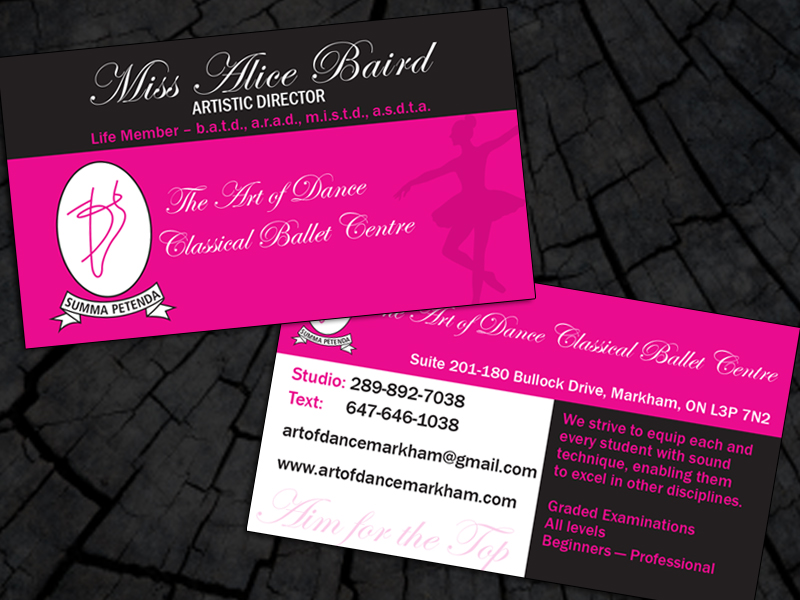 Art of Dance Classical Ballet Centre - Business Card
If you require help with graphic design, printing, promotional products, please don't hesistate to contact us. We will be happy to talk with you and help you with figuring out the next steps with your marketing materials.